EFFICIENT BUILDINGS
All buildings on site, both commercial and residential, will be certified to high sustainability standards, creating the most sustainable community in the region. This includes LEED for the commercial and residential buildings, as well as compliance with SB 2030 and the Saint Paul Sustainable Building Policy.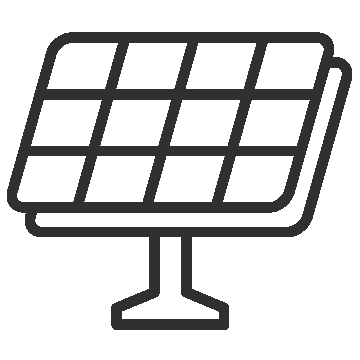 RENEWABLE ENERGY
Electricity throughout Highland Bridge will be available from 100 percent carbon free and renewable sources, including hydro-electric and the Twin Cities largest urban solar array. The one-megawatt solar array will be built atop a legacy land parcel still owned by Ford Motor Company, located adjacent to Highland Bridge.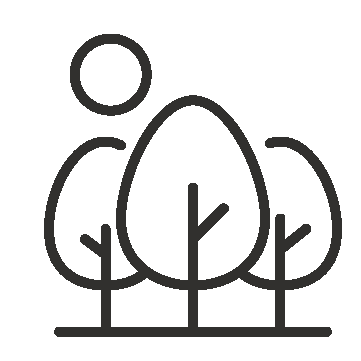 NATURAL LANDSCAPING
More than a thousand trees will be planted throughout Highland Bridge, including but not limited to the 50-plus acres of public and open space. Widened boulevard plantings will feature non-invasive species, mostly native. The parks and civic spaces will also include natural, native landscaping selections that will offer changes from season to season. In addition, predicted landscaping will use 50 percent less water than a traditionally irrigated site. Landscaped walking trails will connect to the adjacent trail system and neighborhoods.

Highland Bridge's stormwater strategy also reconnects and rejuvenates
Hidden Falls Creek, which was buried and paved over prior to the construction of the original Ford plant. Previously, hard surfaces sent untreated runoff downstream, destabilizing the underground creek and sending untreated water into the Mississippi River. The central stormwater system will reduce the discharge from the site to Hidden Falls by 98 percent.

STORMWATER
Stormwater in Highland Bridge will be collected for onsite treatment including the creative reuse of stormwater in the project's central water feature. The stormwater system will improve area water quality by capturing 94 percent of total suspended solids and improve the capture of phosphorus by 75 percent. This remarkable stormwater-centered amenity will also be used as public, recreational space for activities including kayaking and ice skating. Combined with almost three acres of biofiltration, the overall system will help regulate the steady, predictable flow of clean water into Hidden Falls Regional Park and the Mississippi River.